SMC Listened to International Students' Feedback on Their Study and Life
阅读:1172 发布于:2021-06-22 11:29
On the morning of June 11, the School of Media and Communication held a meeting with international students in classroom A300 of the school building. Zhao Dinghui and Lu Xinyi From Study@SJTU, Associate Professor Wang Qian, the chair of the English program and Yang Xi, the educational administration secretary of English program, attended the meeting. The international students attending the meeting were representatives of undergraduate and graduate students. The meeting was presided over by Associate Professor Wang Qian.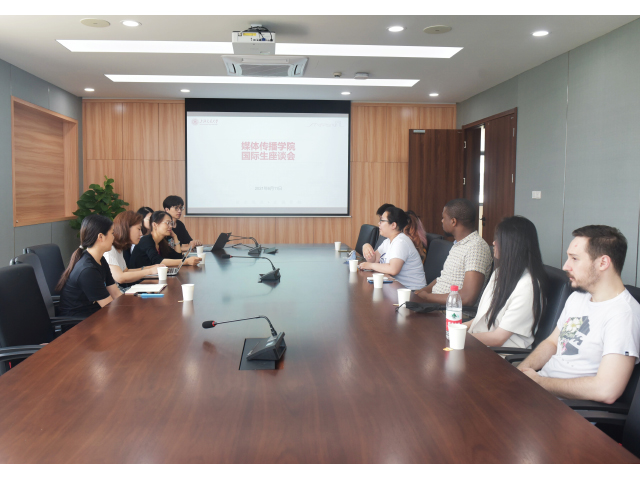 At the meeting, international students talked about their experiences of studying at SMC from the aspects of course teaching, internship opportunities, and their daily life, etc; They put forward some valuable suggestions regarding their study and life. At the same time, students attending the meeting also expressed their thanks to SMC for providing such high-quality and valuable education resources, especially under the epidemic situation.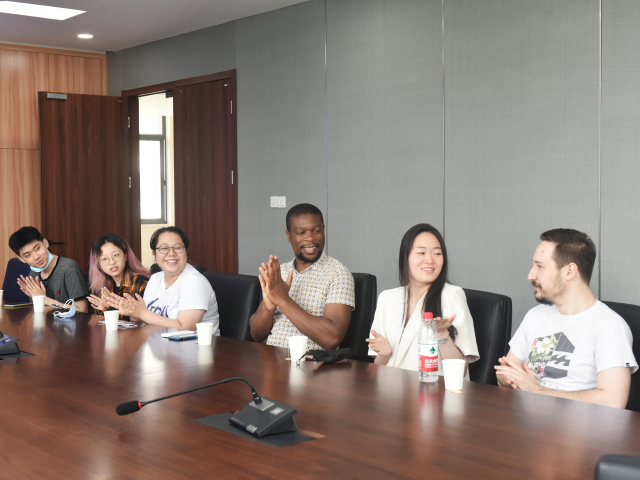 Teachers who attended the meeting took down detailed notes of the students' suggestions. Zhao Dinghui from Study@SJTU responded to the students' concerns. She said, Study@SJTU will try its best to meet the needs of international students. At the same time, she also encouraged international students to make effective use of the platform and resources that school has provided, and communicate with teachers more actively. This can not only help students' study and daily life at SJTU, but also can let the teachers know how to updates their teaching methods and curriculum sets according to the students' learning needs. In addition to the opinion exchanges with the teachers, the undergraduates and postgraduates here also communicated with each other in all aspects. The meeting was successfully concluded in a harmonious atmosphere.